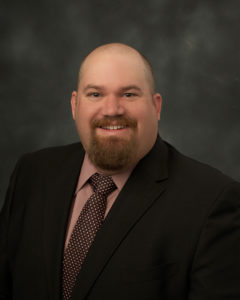 So what does a kid who's obsessed with technology do when he grows up? If you're me, you find every opportunity you can to get into the business, learn and do as much as you can, then use all your experience to build a company that knows technology as well as we know the people who use it. The result is HubWise.
How I got here includes working retail technology for years, deploying new applications and repairing computers. That led me to heading up my own department where we streamlined processes to move more PCs in and out more rapidly. While we still had a two-week backlog, clients didn't mind because they had found some where they could go knowing that their problems were going to be solved. I learned a ton about managing employees and budgets, that downtime costs money, and that productivity makes money. It also prepared me for my position at P&L Technology,
Working in a small business for small businesses was a joy for me. I could see the impact I made every day with our customers.  I knew what solving their problems meant.  I moved to different positions at P&L – from lead engineer to managing the support desk. Each position had its own interesting quirks, but at the end of the day, I knew why we were there. Owner, Phil Lieber was very clear about it and working with him has stuck with me. His mentorship led to HubWise as it is today.  In fact, we started HubWise based on the ideals I learned at P&L. We saw the good and the bad, and we knew we could do better. We always want do better. So, when the opportunity came, we knew it was time. Welcome to something better – HubWise.