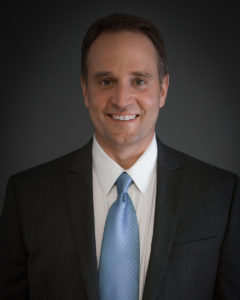 The son of a small business owner, I grew up working at his shop doing everything from janitor to paint line to estimating. After heading off to Trinity College on music and academic scholarships and then to New York University to pursue a career in acting, there was nothing to indicate that a career in technology would ultimately bring me back to Omaha.
But there I was.
After a year focusing on my showbusiness career in New York, acting was no longer for me and instead decided on science. As an undergraduate intern in a research lab at Columbia Presbyterian Hospital, I contributed where I could – figuring out how to build out networks and small database programs to support various teams. It was an interesting year and I learned a lot. Next, I supported a program being developed to track real-time patient data and quickly found that being the only support person for a 24×7 program in an operating room is a tough gig.
From there, I was introduced to the world of tech startups, acquisitions and the inevitable layoffs. First, moving from help desk support to manager at an online marketing company, which merged with another company a year later, and my boss and I were let go. Then with a startup company creating a Yahoo! centered social network for Spanish- and Portuguese-speaking peoples. And finally, as vice president of information technology at a financial boutique company that developed a new trading market that allowed the trading of new commodities. But the big boom never happened. We wound down operations and I decided to look for my next career move in Omaha.
While in New York, I helped my dad run his business technology remotely – always pressing him about finding a support option in Omaha that he insisted just didn't exist for small business. Not long after I moved home, I spent a year at a managed service provider for small businesses as the director of service and as part of the leadership team. It was my introduction to IT-as-a-service and was very educational both on what to do and what not to do.
Next, I managed ConAgra's Network Operations Center as one of four people on 24×7 shift rotations before moving to manager and guiding ITIL service development. Although incredibly educational, the corporate environment wasn't for me and I moved to other positions – and even wrote two Microsoft courses (Hyper-V 2012 R2 and Introduction to Windows 8) and completed a study guide for McGraw Hill and CompTIA, CompTIA Cloud+ Certification Study Guide (First and Second Editions)
Then it happened. P&L Technology hired me to run their service desk and I was once again in the middle of the market that I've been most excited about throughout my career. I met Kyle at P&L and we began growing the company to a scalable organization with excellent execution and profitability. We worked together to build upon the existing structure for three years, and then the company was sold. Without the voice we needed to drive real change in the organization, we decided that we could do it better ourselves. HubWise Technology was born.