If a company, and especially a managed services provider, does not recognize and adhere to the core values that they were built on how can it succeed?  HubWise Technology rigidly adheres to the four core values our company was founded on.  We know our continued success as a customer focused managed service provider depends on it. We consistently challenge ourselves to ensure that these values are followed so they become intertwined into our daily actions. When we judge our actions based on these principles we can determine if we have taken the correct action and are following the right path.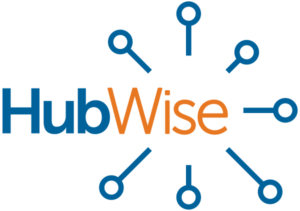 Say it Do it, is our first value.  This is a very simple concept, one in which all companies should follow, but in real life the execution typically lacks.  We put this value first on the list because it is so important to our success.  In practice, it means if we say we will return a call at a certain time, that call gets made.  If we tell a customer that we will on-board them on a certain date, it gets done.  As we review the interactions that we have with our own vendors and the lack of a say it do it mentality, this value and its tremendous importance is driven home further.   
Being a managed IT service provider, our second core value lines up with our day-to-day mission, Fearless Innovation.  Too many people in our industry find a technology stack that they are comfortable deploying and continue to deploy this same solution continuously without exploring other options.  The months soon become years and no discovery is done to see if there is a better solution available.  The IT world is always evolving, and HubWise Technology constantly evaluates new solutions.  Some of these new products we deploy after rigorous testing and some are shelved.  We make these decisions based on what is best for our customers not what is easiest for our support desk and network engineers.   
Do the Little Things is our third core value, when the small things are overlooked, they eventually stack up and become big issues. At HubWise Technology, we do our best to make sure that the little things are taken care of immediately.  This value starts at the office with the simple things, keep your desk clean, replace the paper towels if you use the last one and make a pot of coffee if you drink the last of it.  This value starts internally and colors all our interactions with our customer base.  It means knowing the preferred contact method of our individual customers, calling instead of emailing.  It means fixing the IT issue right the first time instead of patching it for now even if that is the easier and quicker path.   
No B.S. is our last core value, simply stated, we won't beat around the bush.  This means that if you have an issue, we will be open and honest with what it will take to fix it, how long it will take to fix it and how the issue occurred.  This value is displayed regularly during our customer business reviews as we create a technological road map in conjunction with key staff.  If your goals can't be met with your currently deployed technology, we won't hide this fact, we will openly and plainly explain what needs to happen to meet your target.  
If your values align with ours and they are currently not being met by your managed service provider, please reach out to us via our contact form or call Jason at 402-339-7441 and we will show you how we do better.