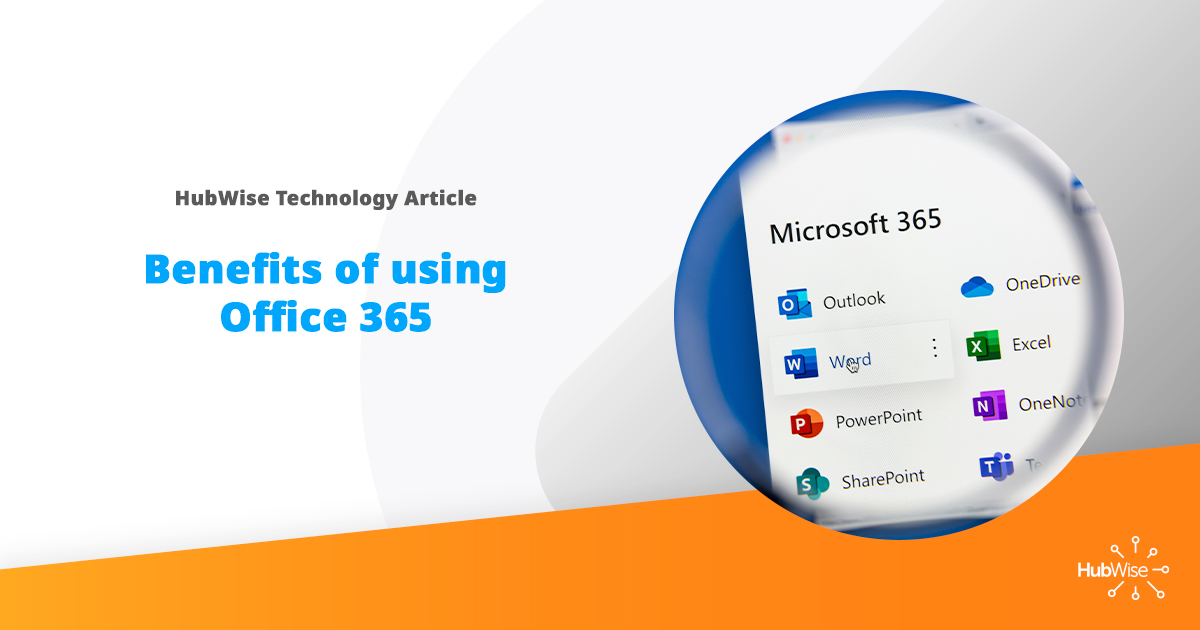 Benefits of using Office 365
Office 365 is a suite of cloud-based applications and services that can help businesses increase productivity, streamline workflows, and save time and money. HubWise Technology is a certified Microsoft partner, and an expert in all things Office 365. Office 365 can be found being used by all business types and sizes. The decision to move to Office 365 either away from an exchange server or a competitor is made by our customers for a variety of reasons, but the main benefits are listed below.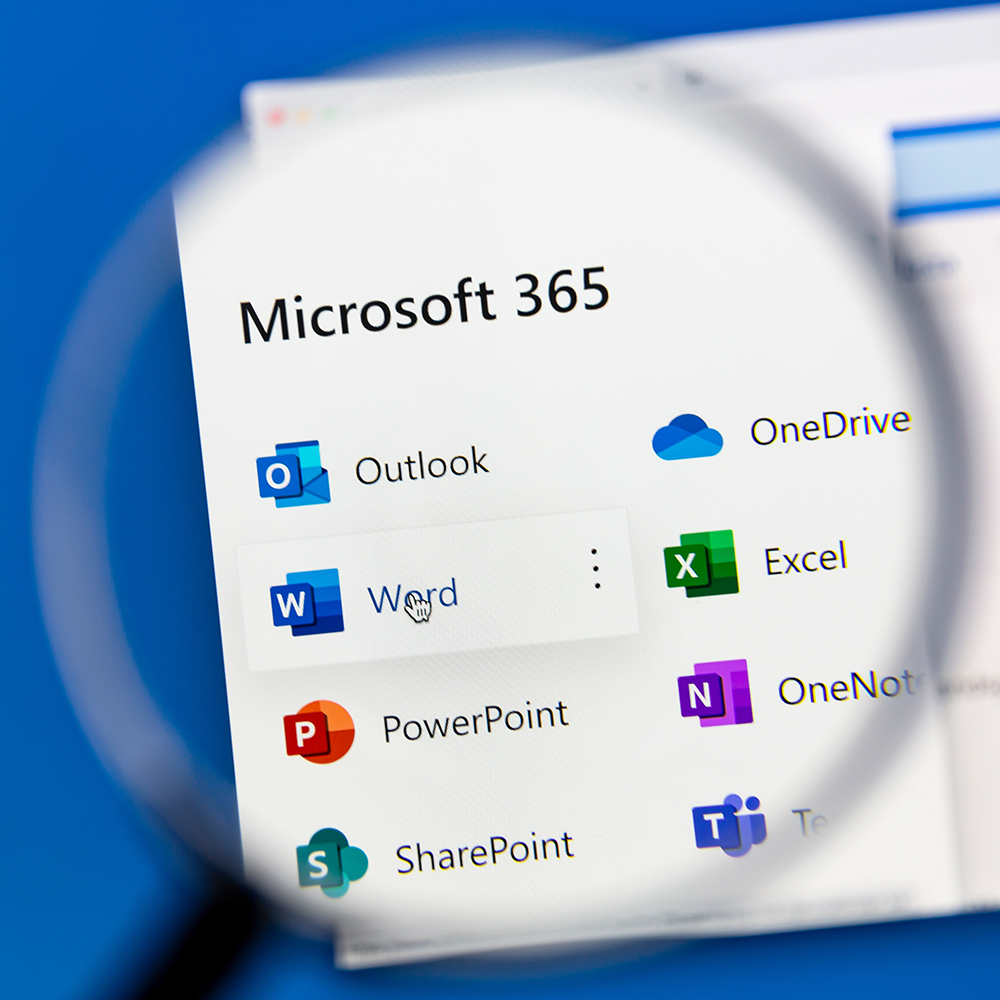 1. Access Anywhere, Anytime
One of the main benefits of using Office 365, instead of an On-premises hosted exchange is that it is a cloud-based service. This allows you to access your files and applications from anywhere, at any time, if you have connected to the internet. Whether you are working from home, on the go, or in the office, you can access your emails, files, and applications from any supported device, including your laptop, tablet, or smartphone.
2. Collaboration Made Easy
Office 365 makes it easy for teams to collaborate on documents and projects in real-time. With tools like OneDrive, SharePoint, and Teams, you can easily share files and collaborate with colleagues, no matter where they are located. This means that you can work on the same document at the same time, provide feedback, and make changes in real-time, without the need for constant email exchanges.
3. Enhanced Security and Compliance
Office 365 provides enhanced security features to help protect your data from cyber threats. Security features such as multifactor authentication, data loss prevention, and advanced threat protection, you can be sure that your data is safe and secure. If a higher level of security is wanted, there are leading edge security software that is easily added to Office 365 and manageable. Office 365 also helps businesses to comply with industry standards and regulations, such as GDPR, HIPAA, and ISO 27001.
4. Cost-Effective Solution
Office 365 is a cost-effective solution for businesses of all sizes. Being a cloud based software, it eliminates the need for costly hardware, including on-premise exchange servers, additional software, and the cost to manage, monitor, and maintain extra IT infrastructure. Office 365 is also easily scalable as your business grows, adding new licenses, and users is accomplished easily through a dashboard.
5. Always Up to Date
With Office 365, you always have access to the latest versions of Microsoft's applications and services. Office 365 is automatically updated for all users. These regular updates can fix bugs within the software, add new features, or patch security holes. Without a subscription to Office 365, you lose new features, bugs are not fixed, and known security risks are not patched.
Office 365 is a powerful cloud-based productivity suite that can help businesses of all sizes increase productivity, streamline workflows, and save time and money. With its accessibility, collaboration tools, enhanced security features, cost-effectiveness, and always up-to-date features, Office 365 is a smart choice for any business looking to improve their digital workflows and stay competitive in today's fast-paced digital world.
If you would like to learn more about the benefits of Office 365, HubWise can help!