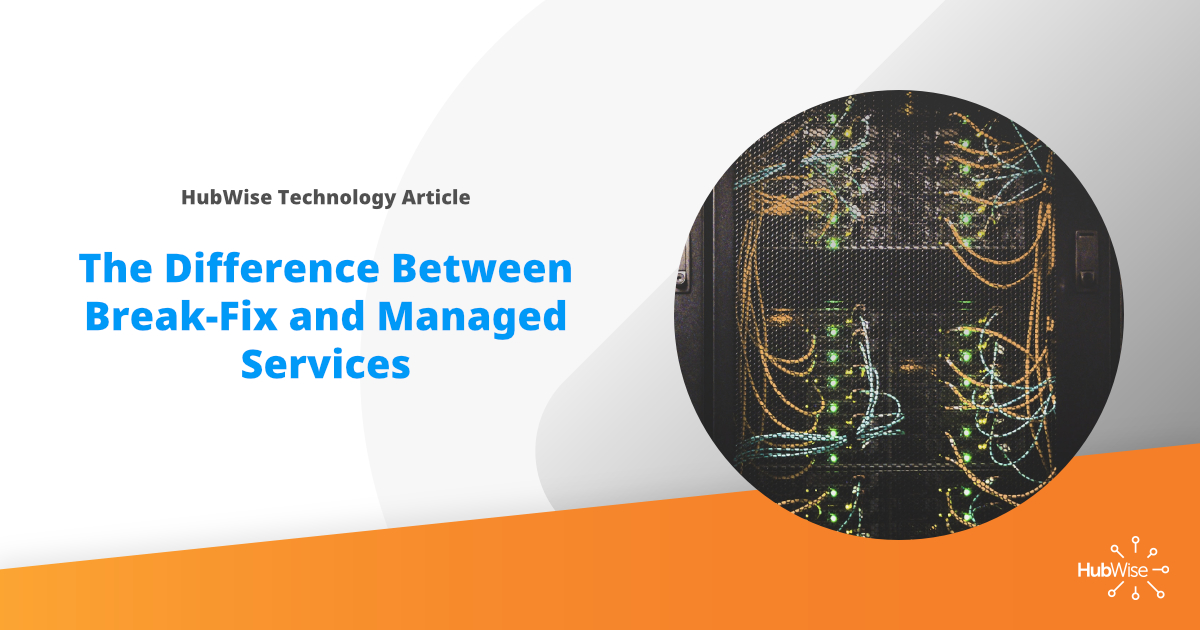 The Difference Between Break-Fix and Managed Services
Every business, even the smallest needs help with their IT. The long-time debate has been between break and manages services. The choice to choose between the two separate options, break-fix or managed services has been a decision for business owners since managed services became an option for small and medium companies. Between the two choices are differences in scope, expertise, and associated costs.
Break-fix services are on-call IT support that typically charges an hourly rate whenever you need their services. Managed services allow an external company to take over management of a business's full IT spectrum, including day-to-day operations, 24/7 network and security monitoring, with a goal of preventing downtime, data loss, or security breaches.
These two services comprise a significant part of the IT services outsourcing market, a global market segment valued at $530.15 billion in 2021. But, before you start outsourcing your IT support needs, you need to know which pricing model is right for you.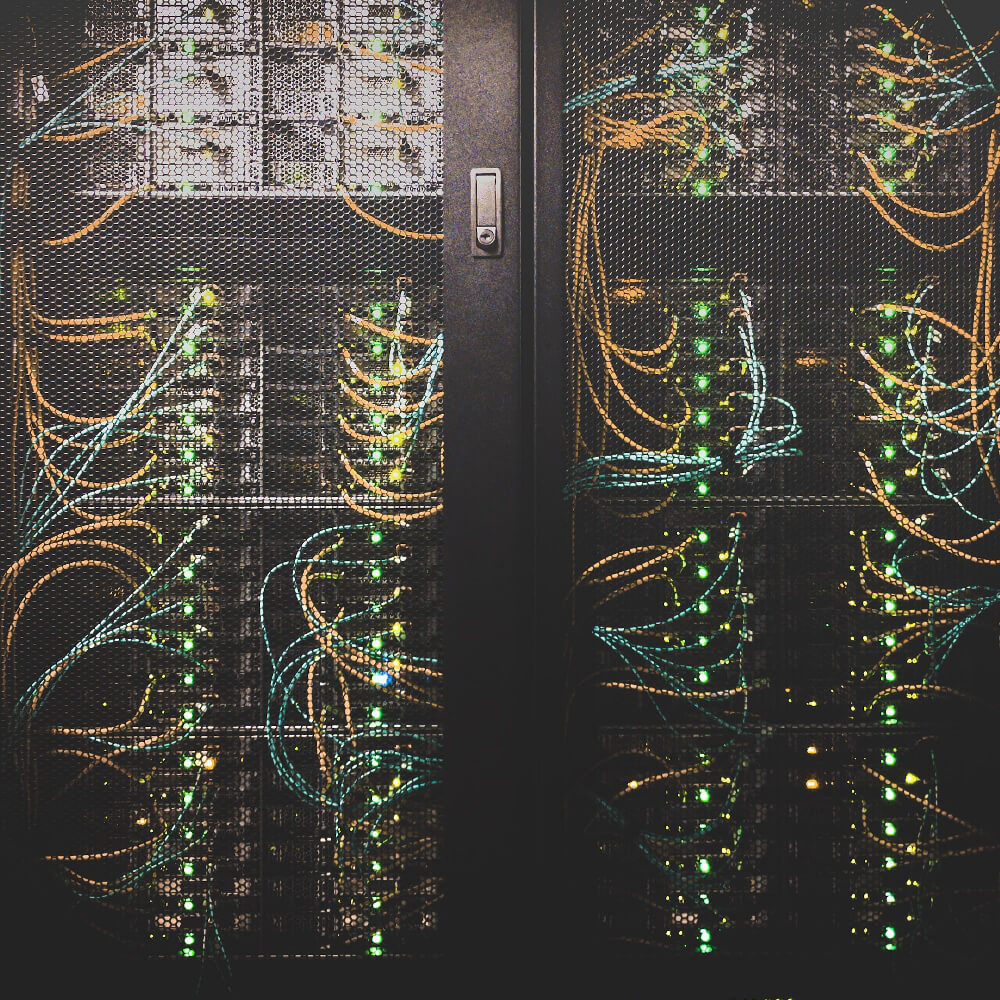 Understanding the Break-Fix Model
The break-fix model for providing IT support works the same as when you have a broken pipe, you call a plumber. In the IT world, it could be a network issue, software, or hardware, if something is broken, you call to get it fixed, and the transaction ends there. Typically, this is paid on an hourly basis, with a discount given if you pre-buy hours.
Depending on the arrangement, they will send a support technician to resolve the issue with varied response times based on availability and tier of support purchased.
Break-fix IT field services and support services are designed around reactive support to fix all issues, in response to an immediate customer problem. As such, they only charge whenever their services are needed, giving rise to often unpredictable costs. If a larger issue has occurred, like a server crash, you will be billed per hour at market rate. To troubleshoot and resolve the issue, this can easily cost you thousands of dollars.
Some of the more common break-fix services include:
1. Virus Removal
Atlas VPN reported that over 34 million species of malware had been discovered from January to April 2022. This translates to over 316,000 new threats every day on average.
Virus removal work focuses on mitigating the spread and damage of malware or helping you regain access to your network after a malicious attack. This can be as simple as an annoyance or as complex as a full-scale ransomware attack.
2. Hardware Setup or Hardware Upgrades
Hardware setup, installation and upgrades across multiple locations typically take much coordination and are taxing on an internal IT team.
This is why many organizations will hire an outside company to handle upgrading, reconfiguring, or repairing hardware through a break-fix service where you pay a set fee for services rendered. They can handle procurement and deployment of any hardware, including network changes, or PC upgrades.
3. Software Updates
Software distributors regularly update their products to address design, performance flaws, and introduce new features. While most apps can be updated by the end user with ease, certain business line application updates take coordination between the provider, customer, and their users.
Even if the app is covered by warranty, having a professional update the software is usually best practices to manage the link between the application and end users network. Break-fix IT shops can also be on-premises to handle the high likelihood of issues that are created during upgrade.
Understanding the Managed Service Model
The managed services model revolves around proactive support based on a flat monthly fee. This fee is typically charged based on the number of users or endpoints. Businesses in the SMB space trusts a dedicated team of professionals to actively manage your IT infrastructure to enable daily success. Response and resolution rates are typically quicker and smoother, in part due to contracted SLA's, institutional knowledge, and deployed network monitoring software.
Instead of paying predetermined rates for specific tasks, you agree on a recurring subscription-based charge. Aside from monthly fees, you also discuss the agreement's terms, outlined in a service-level agreement (SLA) so that your specific IT needs are always met. Additional fee's can be accrued with infrastructure changes, disaster recovery due to unforeseen circumstances, like fire, and regulatory compliance.
A managed service provider (MSP) makes it their responsibility to minimize the risks of system failure that could adversely affect your IT operations.
Standard services typically include but are not limited to:
1. Cybersecurity
From the edge of your network through email security, it is your managed service providers job to manage all aspects of your cybersecurity. This should be a multi-tiered and layered configuration that at minimum should include a firewall at the edge of your network, anti-virus, anti-malware deployed on each device, data backups tested regularly, advanced email security, and multi-factor authentication.
Each business's needs and the compliancy that they need to follow are different, a managed service provider can offer varying levels of support.
2. Network Management
Outsourced network management is one of the most common MSP services available for small, medium, and large businesses. This can be deployed and monitored remotely and allows a pro-active through automation. A managed service provider can monitor for any incongruities within your network, including outages, non-responsive devices, security threats, and completed data backups.
3. On Demand Help Desk Services
Daily, all users are free to contact their managed services provider without the worry of running up additional costs. To keep users focused on their most important tasks, when any issue occurs, they do not need to spend time trying to resolve the issue at hand. With a quality managed service provider, their help desk can be reached through a ticketing portal, by email, or a phone call. Response times should be measured in minutes, with the ability to resolve any issue quickly and correctly.Ultimately, the decision must be made on which model fits the needs of the business best. As businesses grow, most reach a point where the perceived cost savings of using a break fix provider does not outweigh the benefit of having an on demand proactive managed service provider. Having a reliable partner ensuring that your IT infrastructure runs smoothly, is secure, and enabling success, allows your business to advance. HubWise Technology partners with customers in all verticals, quickly responding to the ever-changing needs of your business